Built to Build: Blog
would you listen to your own story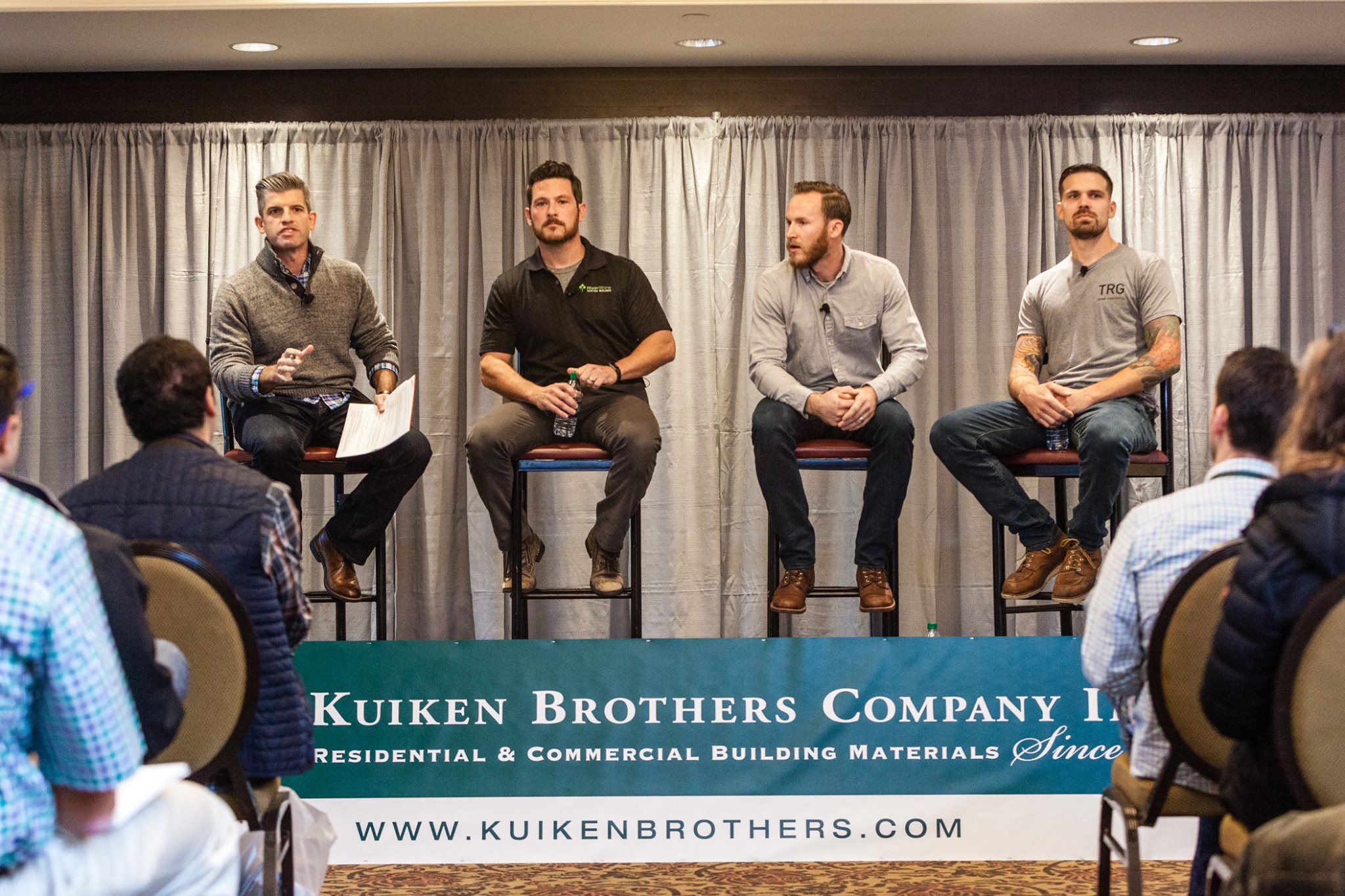 What a great time I had at the Kuiken Brothers Product Expo last week!
(Click here to watch the entire panel discussion.)
I joined John Hourihan, Nick Schiffer, and Tyler Grace on stage in front of hundreds of attendees.
We talked about how to build your brand and your business through social media, and if looks like we were having fun…it's because we were.
We spoke about how the Modern Craftsman has to be more than a skilled tradesperson.  He/she has to be a passionate storyteller.  In this day of Instagram, Twitter, and Facebook and all the noise that is created, the successful construction business owner must learn how to use these tools to stand out from the noise.
You have to connect with your customers in a meaningful way.  Your customers have to see themselves as the heroes of your stories, and those stories have to be clear, consistent, and curated.
If you don't deliver on all three of these aspects of your story, then your potential customers will tune you out.
---
I am currently working on a project to help you craft your story to build your brand and your business. 
If you would like to be part of the research for this project and receive some exclusive content for FREE about how to spread your message, your brand, and your business to your clients, then click here and let me know your thoughts and opinions about how you use social media for your business.  (It only takes 2 minutes.)
---
You may be at my site because you saw a link to my book the Paperwork Punch List: 28 Days to Streamline Your Construction Business.
Click here and sign up to receive your FREE DOWNLOAD.
The Paperwork Punch List is an action guide I wrote to accompany the SKILLED TRADE | SOUND BUSINESS project. In this program I walk you through step by step how to increase the efficiency and profitability of your construction-related business.  If you would like to learn more about the services I offer to help take your business to the next level, shoot me an email by clicking here and let's talk about how I can serve you.
Double your profits next month
Streamline your construction business in 28 days with The Paperwork Punchlist