Built to Build: Blog
the story of my addiction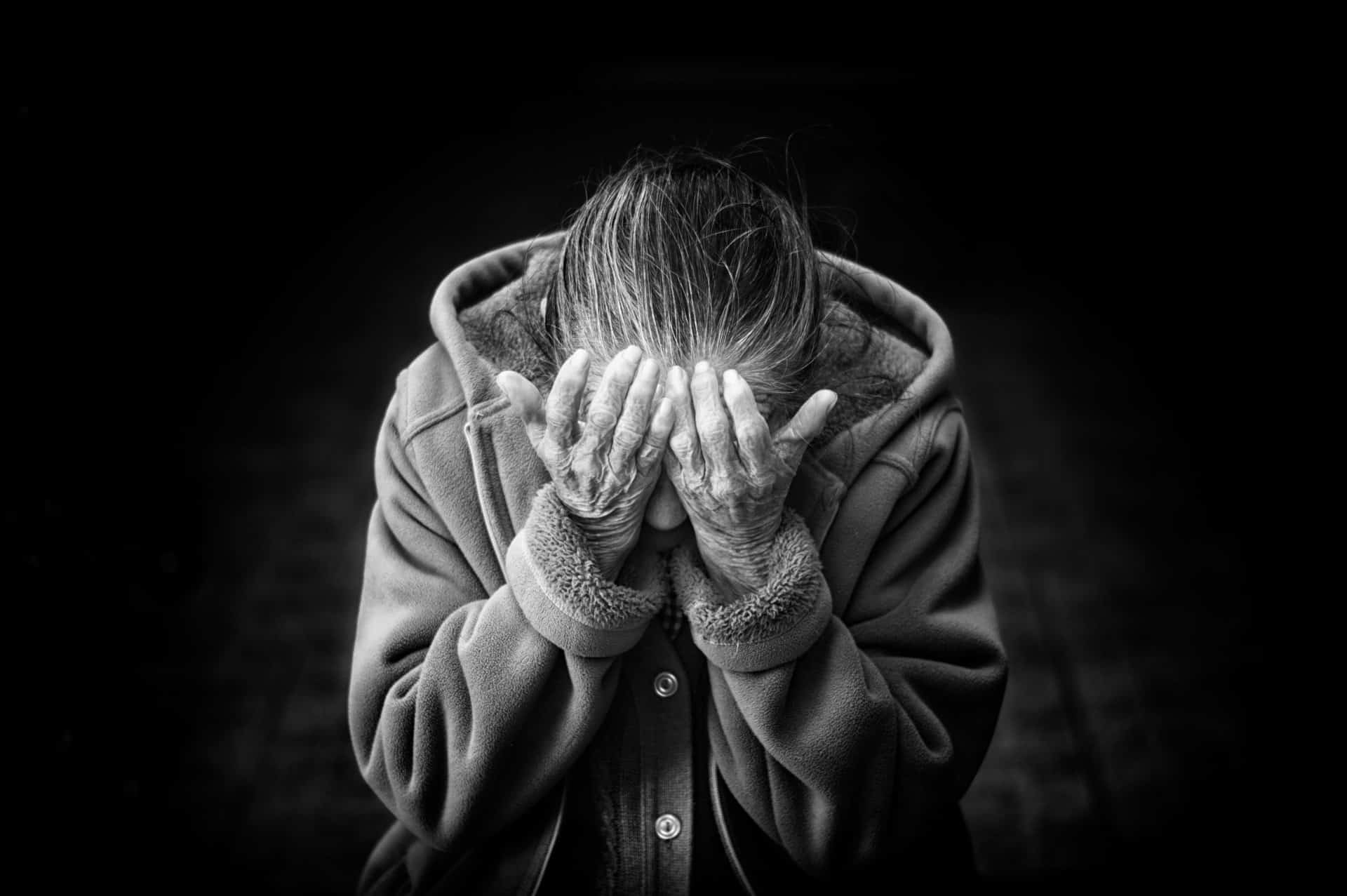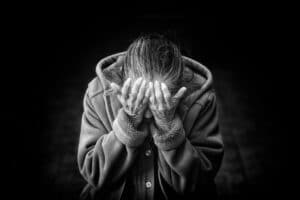 MY FIRST TIME
I can still remember my first time. I didn't know what I was doing. I didn't know if I was doing it right. I thought it was something only 'the cool kids' did.
What if someone found out?
I didn't care. It was a risk I was willing to take.
I had heard it talked about in certain circles and on the news, but I couldn't name 5 friends that had tried it.
I thought that it might help me deal with my situation. I needed a fix to my problems. Maybe this was a way out.
So I did what so many people do when they want to explore something new…I googled it.
"Best Business Podcasts"
This query turned up an endless list of results, and I stumbled my way through the first few links. I am not sure why I clicked on Richard Rierson's podcast. It must have been the title — Dose of Leadership — that caught my attention.
I had owned and operated a few construction businesses in the past. I was yet still learning how to be an effective leader. Dose of Leadership was exactly the thing for which I was searching.
I LIKED IT
Dose of Leadership list of podcast guests enticed me, and I start devouring every episode. The host, Richard Rierson, interviews business executives, political strategists, and thought leaders. All his guests are titans in their respective industries.
I started applying what I learned from this podcast not only in business, but also, in my personal life.
And I liked it.
IT STARTED TO CHANGE ME
Listening to Dose of Leadership changed me. Many of the guests talked about the books they had written. I started buying their books, and downloading them on the Kindle app on my phone. I had so much content between the podcasts and books, I started to change some behaviors.
I stopped watching TV because binge-watching didn't teach me anything.
I stopped listening to the radio during my commute. I wanted a 'dose of leadership' before I interacted with my team.
I stopped listening to my wife. I shouldn't say it like that. When I came home, I couldn't hear my wife because I always had my earbuds in. She didn't appreciate my newfound love of podcasts and audiobooks. She did appreciate the effect they had on me.
I started thinking instead of reacting.
I started inquiring instead of assuming.
I started changing.
I COULDN'T GET ENOUGH
I enjoyed my first podcast experience. It wasn't that bad. In fact, it was great. I had to feed my growing appetite for knowledge. I turned back to Google and searched for more 'Best of' lists.
I came across Entrepreneur on Fire (EOFIRE) hosted by John Lee Dumas (JLD). I couldn't believe the volume of episodes this guy produces. JLD interviews entrepreneurs seven days a week. EOFIRE's format is concise, entertaining, and informative.
I learned new business concepts and unique tools for optimizing productivity. This podcast exposed me to a whole new brand of entrepreneur.
One such entrepreneur was Richie Norton. Richie is a business coach, speaker, and best-selling author. His story resonated with me. I found myself downloading his latest book.
Richie wrote The Power of Starting Something Stupid: How to Crush Fear, Make Dreams Happen, and Live Without Regret.
The book gives examples of how many of the world's greatest businesses, inventions, and movements started as someone's 'stupid idea.'
Richie encourages people to dig deep and explore their passions. The book teaches people how to turn their 'stupid idea' into their 'smart reality.'
This message resonated with me. I wanted to change the way the world views the skilled trades. I contemplated starting a consulting business for construction business owners. I reached out to Richie and, to my surprise, he responded to me.
I DID SOMETHING STUPID
I discussed with Richie my ideas for starting a coaching and consulting business. He encouraged me to lean into this idea and offered to help me launch my business.
I had no audience. I had no influence. I had no money.
So I did something stupid. I wrote a book and decided to give it away for free.
The universe moved in my favor. I got laser-focused on my goals both at home and at work.
I was growing personally and professionally.
I consumed more and more high quality content about business and personal development from more and more podcasts and books. I was like a sponge for business and personal development, I started to reach a saturation point.
I needed to flavor all this business content with something different.
I WANTED SOMETHING DIFFERENT
I turned once again to Google. This time I wasn't looking for business podcasts. I wanted something different, something more…creative.
That's when I found The Unmistakable Creative Podcast hosted by Srini Rao.
I think it was the hand-drawn illustrations of the guests that first caught my attention. I subscribed to this podcast in hopes of scratching my creative itch.
Even though I didn't recognize many of the guests listed on the episodes, I decided to give it a listen. The Unmistakable Creative Podcast did not disappoint. I don't know how to describe this podcast, so I will just quote a listener (as listed on the Unmistakable Creative website):
"If TEDTalks met Oprah, you'd have the Unmistakable Creative."
Srini's interview style show is a little bit different, but so are his guests. They are different in a good way.
After listening to a few of the episodes, I realized what drew me to them. The guests all spoke with a high level of authenticity, no matter their backgrounds.
This is a podcast that features great stories told by great storytellers.
Each guest on the Unmistakable Creative Podcast inspired me to search out their work.
I bought their books. I investigated their movements or causes.
The guests' work fueled my enthusiasm to creatively pursue my dreams. Their ability to tell intriguing stories unlocked my passion for change.
THE END OF THE STORY
I started listening to podcasts because I desired to be a better leader — a better person.
My first podcast, Dose of Leadership, led to the next one, EOFIRE.
That podcast inspired me to start my own business (again).
Launching a new business required a massive amount of focus and creativity.
I used the Unmistakable Creative Podcast to fuel that creativity and tell my story to the world.
I discovered a connection between creativity, storytelling, and leadership.
If you want to build a business, then you have to lead people. If you want to inspire people, then you need to tell authentic stories. If you want to be a good storyteller, then you have to be creative.
The podcasts described above are only a few of the many to which I subscribe.
Below is a list of the others that occupy space on my phone. Some are business-related, and others are from exceptional storytellers. They all serve the same purpose: growth.
To which podcasts are you addicted? What do you recommend?
MY ADDICTION:
Rainmaker.FM — "…brings you the best tips, tactics, stories and strategies that provide acceleration for your business. Each day delivers eye-opening advice on some vital aspect of the ever-evolving digital marketing landscape."
I don't listen to every episode but when a title catches my fancy, I'll listen.
EOFIRE — This is a go-to for me. JLD interviews entrepreneurs 7 days a week. The sheer volume that JLD produces means that I always have a few episodes that are new to me.
If you want to accelerate your growth as an entrepreneur, then you will want to subscribe to this podcast.
The Tim Ferriss Show — I don't think I need to say much about this. Tim is a freak and his show exposes me to so many new life hacks and areas of interest. Each episode, Tim
"…deconstructs world-class performers from eclectic areas (investing, sports, business, art, etc.) to extract the tactics, tools, and routines you can use. This includes favorite books, morning routines, exercise habits, time-management tricks, and much more."
Building A Story Brand with Donald Miller — This show focuses on telling the story of your business and how to make your customer the hero of that story.
Great podcast.
Bulletproof Radio with Dave Asprey — I heard about Dave on another podcast and decided to check him out. I really like his "bio-hacking" stuff, but some of it is over my head.
EntreLeadership Podcast — This is a go-to for leadership. Like everything the Dave Ramsey teams produce, this show is top notch.
So much can be learned from each episode.
TED Talks (audio) — I have listened to a couple of episodes. This is not my favorite, but I can't bring myself to unsubscribe because…well it's TED Talks.
I'm afraid I will miss out on the next great innovation or thought leader.
Freakonomics with Stephen Dubner — Every single episode of this podcast is great. Dubner is an expert storyteller. Trust me. Even if you have no interest in the subject, Dubner will suck you in, keep you interested, and wanting more.
Subscribe now!
Reboot Podcast — This came recommended from an acquaintance, but I haven't listened yet. From the website —
"showcases the heart and soul, the wins and losses, the ups and downs of startup leadership. On the show, Entrepreneurs, CEO's, and Startup Leaders discuss with Jerry Colonna the emotional and psychological challenges they face daily as leaders."
Dose of Leadership — This is where my podcast addiction started. This show is hosted by Richard Rierson.
If you want to be mentored by the best in business, subscribe to this show.
(Full Disclosure: I am a member of Richard's Legacy Leadership coaching program. The opinions expressed in this post are my own, and I am not being paid for any endorsements for his program. I just think he's a great coach and mentor.)
The Unmistakable Creative Podcast — I am not sure what else I can say about this podcast (see above).
Just subscribe if you want to become unmistakable.
StartUp — I don't know how I came across this podcast, but I am glad I did. Gimlet Media produces several podcasts, but this is the only one to which I have subscribed. StartUp is a podcast about what it's really like to get a business off the ground.
Great storytelling found here.
The Way I heard It by Mike Rowe — Mike Rowe is a great storyteller. Hands down, one of the best. These episodes are short and in the vein of Paul Harvey's "The Rest of the Story."
This is a must.
Revisionist History by Malcolm Gladwell — If you are a fan of Gladwell's then you'll love his podcast. If you aren't, you will be.
Epic storytelling here.
I know there are so many more, but I only have so many hours in the day.
What podcasts do you recommend?
---
Do you need to need to learn how to become a more effective leader in your construction or skilled trade business?
Click here and book a FREE strategy call with me.
We will work together to get you the results you need for your business.
These appointments fill up quickly and are a 'first-come-first-served' kind of deal.
Don't wait.  Click here now.
Double your profits next month
Streamline your construction business in 28 days with The Paperwork Punchlist