Built to Build: Blog
the book list that transformed my life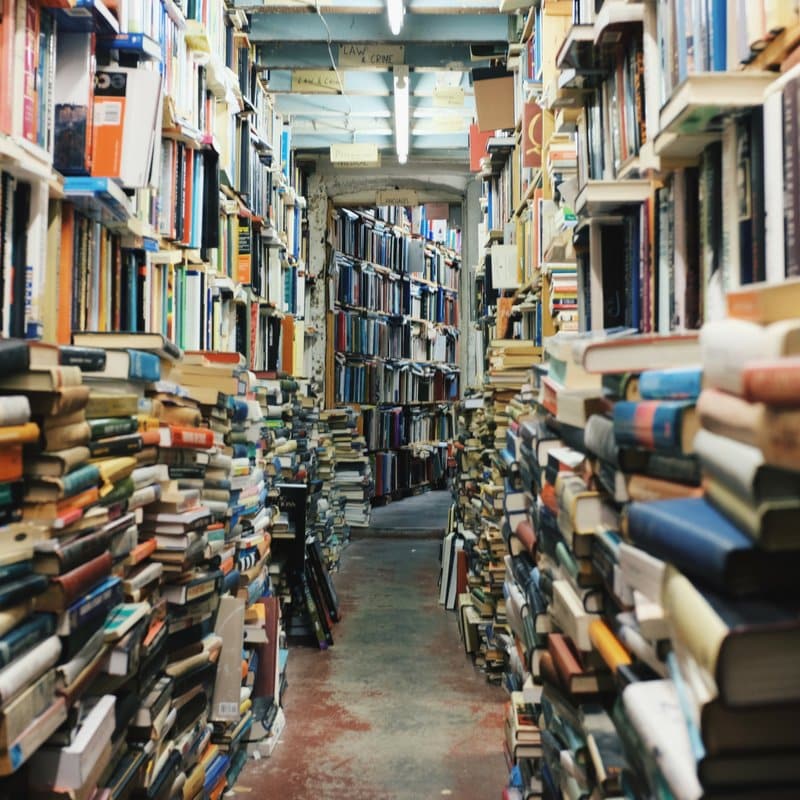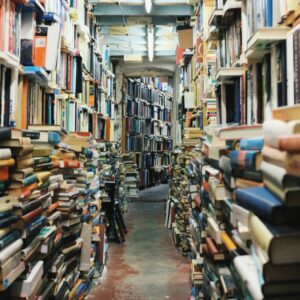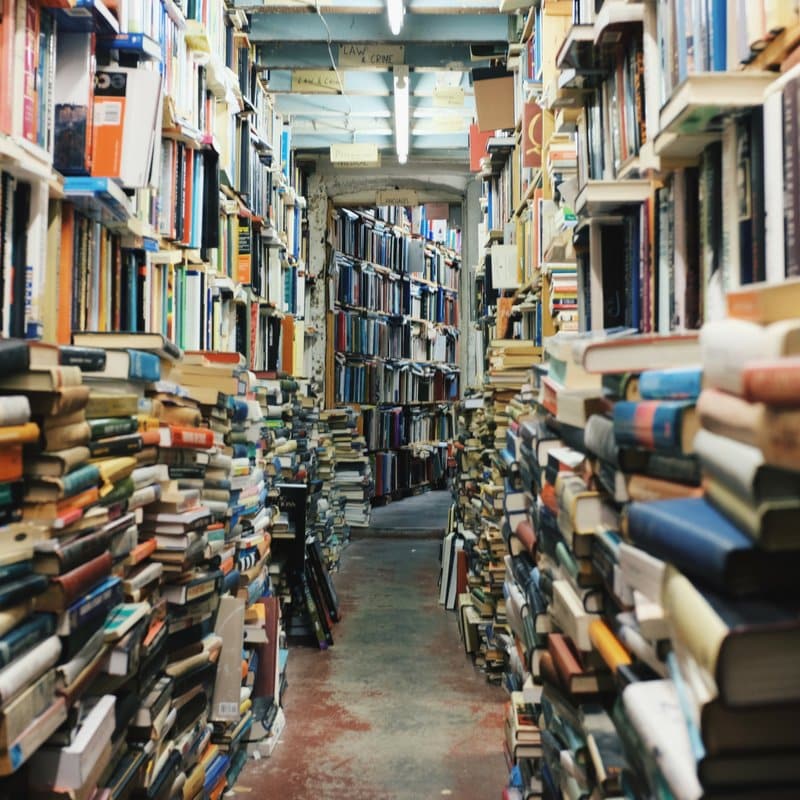 Before 2015, reading books would not have been on my list of favorite past times.  In fact, I didn't read much at all.  All that changed last year.
Below are the books on my "must-read" list.  Check that.  Below are the books on my "did read and transformed my life" list.  Scroll down to the bottom of this post to see that list.  
Keep reading if you want to learn how these books changed my life.
—
I WAS IN A BAD PLACE
It was 2015, and I found myself in a bad place.  I was about two years into my job as an executive at a construction company.  I found myself overwhelmed with responsibility and underwhelmed with authority.  I was striving to make a better life for myself, but I couldn't gain traction.
I thought I had acquired excellent real-world experience.  I had worked in the construction industry for nearly twenty years.  I even owned and operated a few businesses.  The problem was I didn't feel like I was getting any better.  The harder I worked, the more everything seemed to decline.
I realized my problem was that I associated my success with my work and what I was doing.  I needed to start focusing on the person I wanted to become.  I needed to stop trying to do the things I thought would make me a success.
I needed to become self-aware.  The type of self-awareness that seeks to improve the lives of others through empowerment.  The stuff on which real leaders focus their attention.
Like I stated earlier, my focus was on getting better at my job because I thought that was the path to success.
I knew something had to change.  It had to change.  I couldn't keep going at this rate.
I decided to get good at getting good at the important things in my life.
By this point in my career, I knew that I was an exceptional manager.  I knew how to do things right, but I didn't know what the right things were.
I started there, with my work, and learning how to identify the right things.  I told myself that if I could focus on the right things at work, then the others things in life would fall into place.
What a stupid idea!  That turned out to be completely backwards, but I didn't know that yet.
I tell you this because that's where it started.  My love of books and learning started with an ambition to better myself as a professional.  If work was better, then other things in life would follow.  That seemed logical.
I wanted to have a greater impact at work and with those with whom I worked.  I made reading books on leadership and business a goal of mine.
This had a great effect.  I focused on my job and scheduled my work with precision.  I helped create efficient systems for the company.  The company began to increase its operational capacity.  Although the company benefited from my efforts, my personal life suffered.
AN EXCEPTIONAL MANAGER IS NOT A GREAT LEADER
In the absence of any systems, any system seems like leadership.  I thought I was being an effective leader, but in retrospect, I was doing the job of an exceptional manager.
When an issue presented itself, then I developed a system.  Problem solved.  When I turned around, there was another issue to solve.  I designed and implemented another system.  The cycle repeated.
I got prolific at identifying problems, building systems, implementing solutions, and training employees.
And I was good at it.
I developed an obsession for acquiring new information to aid me with the constant cycle of problem solving and system creation.
THE PROBLEM
What was the problem?
I was creating more work for myself.  I did not empower my team to think for themselves.  I was solving their problems as fast as the problems arose.
I remember reading Jim Collins' "Good to Great" years ago.  His dissection of the anatomies of businesses fascinated me.   I wondered if other business books like this existed.
I googled "Leadership Books."
I came across this book list by Dean Bokhari – "25 Books That Will Teach The Most Powerful Leadership Lessons."
This was good enough for me.  There were a few books on this list of which I was familiar and several that I wasn't.  This list seemed like a good enough place to start.
It was December of 2014.  I had just downloaded the Kindle app on my phone in preparation for our holiday travels.
I loved these audiobooks.  I had a constant library of business and leadership materials at the ready.  I started consuming at least one book a month.
Shortly after Christmas, I registered for a leadership conference.  The leadership conference was in August of 2015 and featured several speakers from all over the world.  These speakers, many of them authors, were selected not only for their expertise and influence, but also because they had published a recent book.
This is where I came across Patrick Lencioni's work.  He was a speaker at the conference.  I started downloading and listening to his books.
THE SOLUTION
That's where my list starts – December of 2014 with Lecioni's "5 Dysfunctions of a Team."
I enjoyed Lencioni's book, but I can't say that it inspired me to make reading business books a personal discipline.
That inspiration would come after hearing Ed Catmull speak at the leadership conference.  Ed blew me away with his story about Pixar and all the trials he endured to make that company what it is today.  He captivated me with his description of his silent retreats.  These retreats were periods of isolation where he would spend days in silence to think and reflect on his life and his business.
"A silent retreat," I asked myself.  "That's exactly what I need to figure out my life and where this is all going."
I downloaded "Creativity, Inc." before Ed finished speaking at the event, and listened to the book almost non-stop until I had finished.  I highlighted several passages in each chapter, and started implementing certain ideas into my life immediately.
I realized that my leadership journey was completely misguided.
I had been focusing my efforts on what made me seem like a better leader.  I soon discovered the opposite was true.
Great leaders focus on others.
"Creativity, Inc." lifted the veil on what I was wrong with my leadership.
GET REAL QUIET, REAL QUICK, REAL OFTEN.
I soon realized that the best way to deal with myself and my problems was to get real quiet, real quick, real often.
So that's what I did.  I started each morning with a few minutes of quiet meditation to clear my head.  This motivation allowed me to be present in the situations that mattered most.  This self-awareness also provided clarity in my life.
Two monumental shifts happen in my life after reading "Creativity, Inc."  
THE 1st MONUMENTAL SHIFT
I realized my focus on work first and family second was 180 degrees out of phase.
Here's how that happened:
When I set being present with my family as a priority, then I started saying "no" to things at work.  By saying "no" to things at work, then others had to work out their own issues.  When they started working out their own issues, they stopped depending on me for the answers.  When this dependence stopped, employees solved minor problems without the need of my approval.  With the reduction of minor problems,  I was able to work on more important things.  Because I could focus on more important things, I was more focused.  Because I was more focused, I got more stuff done in a shorter amount of time.  Because I got stuff done in a shorter amount of time, I had more time to focus on my priority – my family.  The cycle repeated.
THE 2nd MONUMENTAL SHIFT
As my learning accelerated, my motivation increased.  When I read, I learned.  When I learned, I changed.  When I changed, the universe moved in my favor.
I started reading and absorbing more and more books at a faster rate.  I included the month in which I read each of the books listed below.  I read almost one book per month during the period of December of 2014 to June 2015.  Then after I read "Creativity, Inc.", I just about tripled that rate each month.
This book list is not impressive when compared to many avid readers' standards. I am fine with that.  This book list represents a qualitative shift in my life and one of the most significant periods of change I have ever experienced.
CONCLUSION:
I left my position as an executive at a construction company to pursue my passion for leadership.  I started a business coaching and consulting practice to help construction and skilled trade business owners create world-class businesses.  
My mission is to restore the respect, dignity, and value of their work in today's society.  I want to change the way the world views the trades.  
I could not have done this two years ago because my definition of success revolved around me and my success.  Now my definition of success revolves around those people I can help.  
The books listed below transformed me.
I hope these books have the same effect on you.
My goal for 2017 is to read 52 books.  What books would you recommend?
(Go here and send me a message with your recommendations, or hit me up on Facebook, Instagram, Twitter, or Medium.)
---
Do you need to need to learn how to become a more effective leader in your construction or skilled trade business?
Click here and book a FREE strategy call with me.
We will work together to get you the results you need for your business.
These appointments fill up quickly and are a 'first-come-first-served' kind of deal.
Don't wait.  Click here now.
---
HERE'S MY BOOK LIST:
(There are several non-business/leadership-related books that are not listed here.  That's for another post.)
5 Dysfunctions of a Team – Dec 2014 – Patrick Lencioni
The Advantage – Jan 2015 – Patrick Lencioni
Effective Executive – Feb 2015 – Peter Drucker
Love Works – Jan 2015 – Joel Manby
The Leader Who Had No Title – July 2015 – Robin Sharma
The Seasons of Life – July 2015 – Jim Rohn
On Becoming a Leader – August 2015 – Warren Bennis
Creativity Inc. – August 2015 – Ed Catmull
Drive – August 2015 – Daniel Pink
Mastering the Rockefeller Habits – Sept 2015 – Verne Harnish
The War of Art – December 2015 – Steven Pressfield
The Virgin Way  – Dec 2015 – Richard Branson
The Happiness Advantage  – Dec 2015 – Shawn Achor
The Tipping Point – Jan 2016 – Malcolm Gladwell
The New One Minute Manager – Jan 2016 – Ken Blanchard
Death by Meeting – Jan 2016 – Patrick Lencioni
The Gates of Fire – Jan 2016 – Steven Pressfiled
Life and Times of a Remarkable Misfit (a series of essays) – Feb 2016 – AJ Leon
The Power of Starting Something Stupid – Feb 2016 – Richie Norton
Resumes are Dead – Feb 2016 – Richie Norton
Hustle: The Life Changing Effects… – March 2016 – Jesse Tevelow
Getting Naked – May 2016 – Patrick Lencioni
Living Forward – May 2016 – Michael Hyatt & Daniel Harkavy
Crush It – May 2016 – Gary Vanerchuck
Ask – June 2016 – Ryan Levesque 
Extreme Ownership: How US Navy Seals Lead and Win – June 2016 – Willink and Babin
Influencer – June 2016 – Joseph Grenny and others 
The Obstacle is the Way – June 2016 – Ryan Holiday
Tell to Sell – July 2016 – Cindy Stagg
Stop Chasing Influencers – July 2016 – Kimanzi Constable and Jared Easley
Slipstream Time Hacking – August 2016 – Benjamin P. Hardy
Predictable Success – August 2016 – Les McKeown
The Ideal Team Player – August 2016 – Patrick Lencioni
Emotional Intelligence 2.0 – August 2016 – Travis Bradbury
Never Split the Difference – Aug 2016 – Chris Voss
Essentialism – Sept 2016 – Greg McKeown
Unmistakable: Why Only is Better Than Best – Sept 2016 – Srinivas Rao
Think and Grow Rich – Oct 2016 – Napoleon Hill
The One Thing – Oct 2016 – Gary Keller
Content, Inc. – Oct 2016 – Joe Pulizzi
The Power of Habit – Nov 2016 – Charles Duhigg
Smarter Faster Better – Nov 2016 – Charles Duhigg
---
And this list wouldn't be complete without…my book – the Paperwork Punch List: 28 Days to Streamline Your Construction Business.
Click here and sign up to receive your FREE DOWNLOAD of the Paperwork Punch List.
The Paperwork Punch List is an action guide I wrote to accompany the SKILLED TRADE | SOUND BUSINESS project. In this program I walk you through step by step how to increase the efficiency and profitability of your construction-related business.  If you would like to learn how the SKILLED TRADE | SOUND BUSINESS project can help you, shoot me an email by clicking here and let's talk about how this project may serve you.
Double your profits next month
Streamline your construction business in 28 days with The Paperwork Punchlist