Built to Build: Blog
THE BEST WAY TO SOLVE YOUR SKILLED LABOR SHORTAGE IN CONSTRUCTION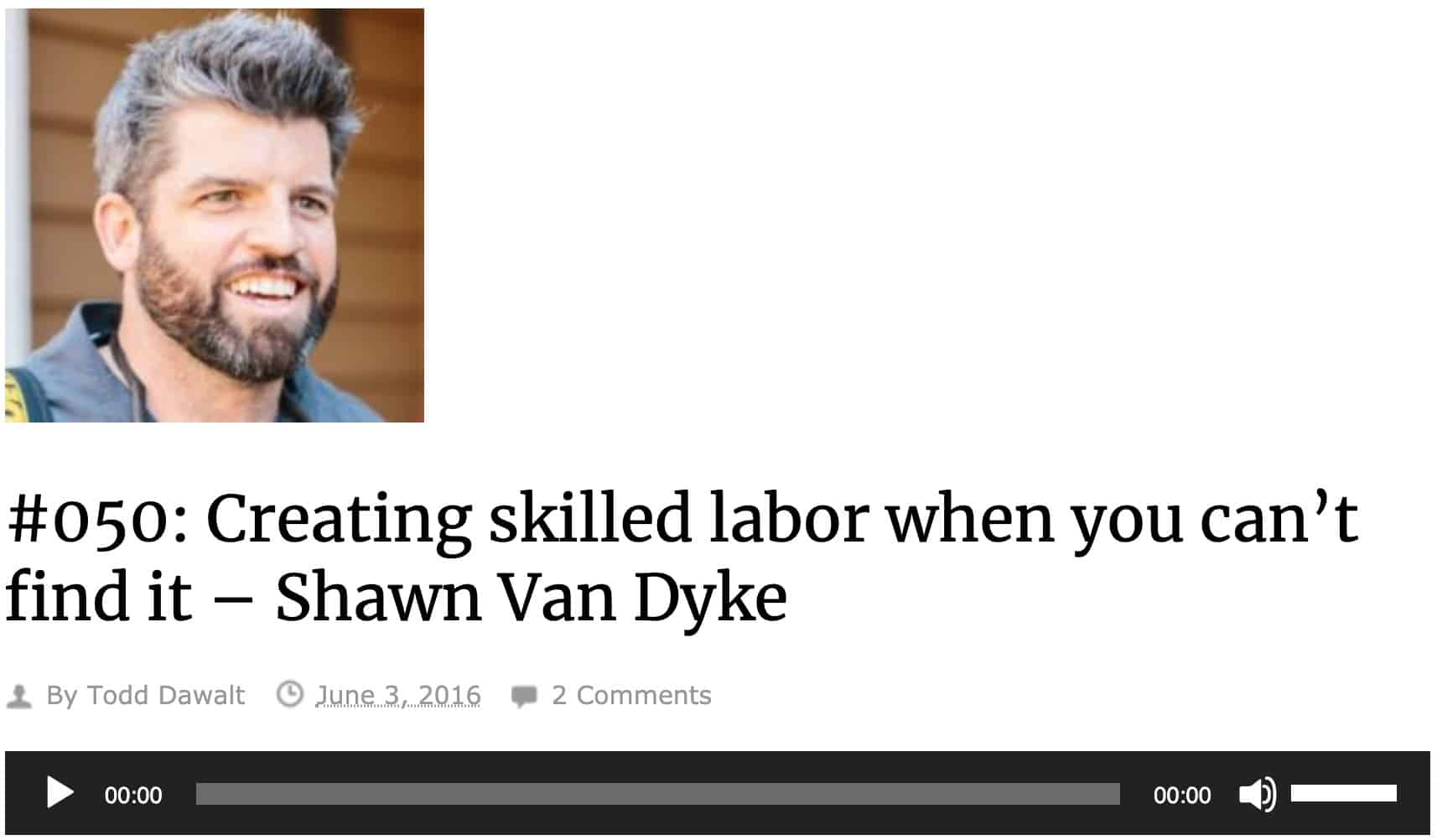 CREATE SKILLED LABOR WHEN YOU CAN'T FIND IT
Most construction business owners have experienced a skilled labor shortage at some time or another.
This doesn't have to slow your business down.
In fact, it is an opportunity to create the kind of employee you've always wanted.
Listen to Shawn on The Construction Leading Edge Podcast to learn:
The unique approach on how to solve the skilled labor shortage problem.
How new hires can achieve a level of skill at a craft much faster than was possible in the past.
How social media helps their carpenters hone and improve their skills.
Practical advice you can use to clean up the paperwork side of your business.
Double your profits next month
Streamline your construction business in 28 days with The Paperwork Punchlist