Built to Build: Blog
SELLING CONSTRUCTION SERVICES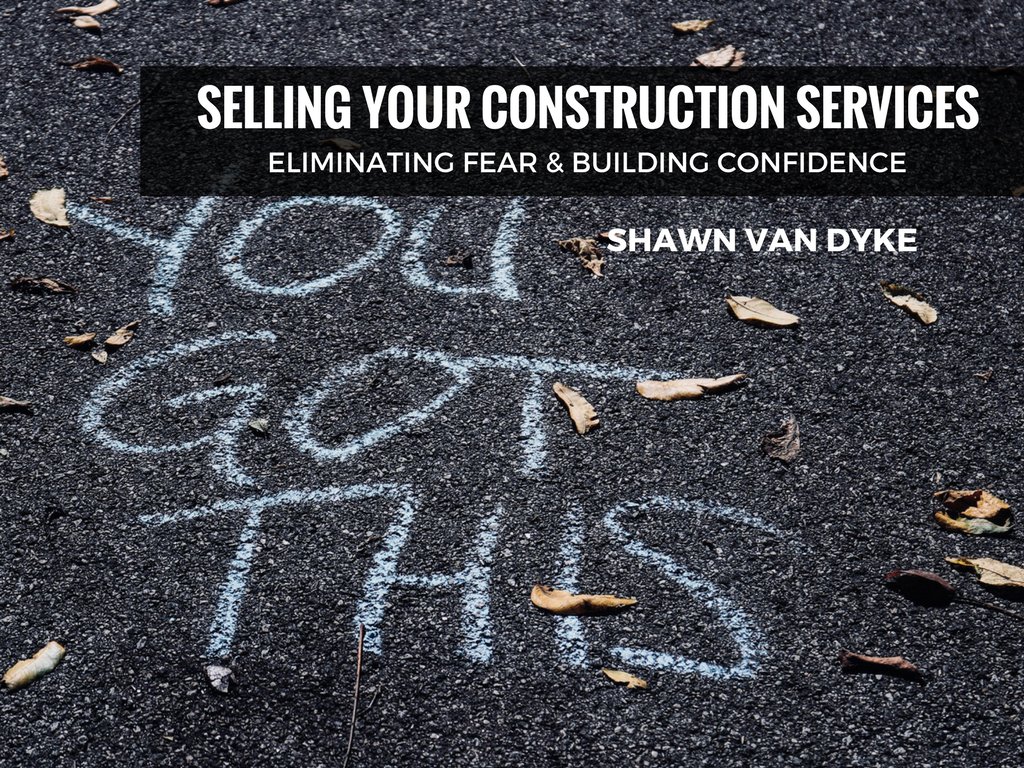 CLICK BELOW TO LISTEN TO THE BLOGCAST OF THIS POST.
Selling construction services to your ideal clients requires the salesperson (in many cases the business owner) to have confidence in three areas of the business. Developing confidence in your process, in your numbers, and in walking away can eliminate the fear involved with selling construction services.
In this article on Fine Homebuilding.com, I discuss how to eliminate the fear of selling your services, which includes how to get Paid for Planning.
(Click here for more details on my PAID FOR PLANNING course.)
I discussed this topic* with Justin Fink, Editor of Fine Homebuilding, and Rob Yagid, Fine Homebuilding's Editorial Director, during a podcast we recorded at the Remodeling|Deck Expo|JLC LIVE event in Nashville, TN last month.
*You can watch a video of the podcast here. The discussion about developing confidence in your construction business starts at the 15:07 mark.
HOW TO ELIMINATE FEAR WHEN SELLING CONSTRUCTION SERVICES
Fear is an unpleasant emotional response to something or someone that is believed to cause pain or become a threat.
Contractors can eliminate most of the fear associated with selling their services by developing a systematic approach for their sales process.
When you systematize your sales process, then you eliminate the guesswork involved with closing the deal. Eliminating the guesswork will help reduce the fear of selling your services and establish confidence with your clients.
Your clients will only be as confident in you as you are confident with yourself.
And confidence sells.
HOW TO DEVELOP CONFIDENCE TO SELL CONSTRUCTION SERVICES
Confidence is the feeling or belief that one can rely on someone or something.
When you respond confidently to the questions your potential clients have and present the services you offer with confidence, then your potential customers can rely on you to solve their problems.
Confidence in your sales process allows you to be seen as an educator and expert as opposed to a negotiator and swindler.
Think about the last ten sales calls you received, and write down the questions these potential clients had in common.
The questions are probably similar to this list:
"Do you do this type of work?"
"Will you give me an estimate?"
"How much will it cost?"
"When can you start?" or "How long will it take?"
Now, out of those ten sales calls, think about the ones you closed.
Ask yourself, "How did I respond to the common questions?"
When you realize that you get the same type of questions from your potential clients and you respond to those questions with answers that close the deal with some of those potential clients, then you can literally write an effective script for your sales presentation.
SCRIPTING YOUR CONSTRUCTION SALES PRESENTATION
Scripting your sales presentation is less about the statements you will make to your customers, and more about the questions you will ask to get the information you need to close the deal.
Ask questions that lead your clients to the solutions you provide.
There are three basic answers you will get to any of your questions:
1. YES
2. NO
3. MAYBE/I DON'T KNOW.
If you plan a response ahead of time for each of these possible answers, then you can be confident that you won't be caught off-guard during the sales presentation.
For example:
CONTRACTOR asks, "Yes, we specialize in additions and basement remodels. Do you have any plans or drawings professionally prepared?"

CLIENT responds, "No. But do you think you can come out and take a look at the project and give us your thoughts on what you think would work."

CONTRACTOR responds, "Sure, we provide design services for many of our clients, but before we discuss that process, let me get an idea of the scope or work you want and the budget you're planning on spending."
The contractor response listed above could be your standard response when the client answers "No" to the "Do you have any plans" question.
Developing your own "yes, no, maybe/I don't know" responses before the sales presentation will allow you to focus more on your clients' needs and less on how you sound or what you are trying to say.
These prepared responses should humbly display to your potential clients that you have confidence in your process, your numbers, and your ability to walk away.
CONFIDENCE IN YOUR PROCESS
Most clients don't understand the construction process. It is your job as the contractor or trade professional to educate the client on how your company performs its work.
For example:
CONTRACTOR responds, "At the initial site meeting, we will collect the design and planning services fee, and then we will proceed with developing the proposal. Once the proposal is complete, then we will issue you a construction contract. Once the construction is signed and you have paid the deposit, then we will schedule the work. We do not schedule the work until we have a signed contract, so if the date you mentioned before is when you want to start, then we would need to be under contract 4 weeks from now. Do you think you'll be available to make all the decisions by then and sign the contract and pay the deposit?"
Everything about this response is educating the client about the process.
CONFIDENCE IN YOUR NUMBERS
If you have accurately priced the job for the scope of work and the margin that your company needs, then there is no reason to reduce your price. You may just need to educate the client on why your price is what it is.
CONTRACTOR responds, "No, no problem at all. That's not the first time I have heard our estimate is about 20% higher than other folks. Actually I want to thank you for sharing that information with me. It tells us that we are accomplishing our business plan. You see, we have a simple business plan. We want to price our work so that we can serve our clients, provide quality, and make a profit. Did you know that most contractors go out of business within 5 years, and the ones that do stay in business never make a profit? It's a brutal business. That's why I am thankful you shared that information with me. That tells me we are priced correctly to meet our business plan. We can't do the job you described for your budget, but if you want to eliminate a few scope items, then we can discuss how that affects the price."
This response tells the client that you don't negotiate price, but you help develop the scope of work according to their budget.
CONFIDENCE IN WALKING AWAY
Once you have confidence in your process and your numbers, then you will have the confidence to walk away from jobs that are not a good fit for your company. Sometimes the most profitable jobs are the ones you don't do.
CONTRACTOR responds, "Based on the description of the project and your budget, I don't think that we are going to be able to serve you in this project. It's been my experience that these types of projects cost about $40,000 and your budget is $20,000. So I don't think we are the right company for you. But I am concerned for you. I can't tell you exactly how much the project you described will cost. It maybe as low as $35,000 but could be as high as $45,000. It all depends on what you decide, but if anyone tells you that your project can be done for $20,000, then they are either ignorant or incompetent. I would hate for you to waste your money and not get what you want. Like I said, we won't' be able to do the project for you, but be cautious of anyone that says that can do it for $20,000."
There's no need to do a job in which you were never going to make a profit in the first place. It's ok to walk away. If you humbly say no and educate the potential client as to why you can't do the job, they may come back to you because with a higher budget precisely because you were willing to say no.
ELIMINATE FEAR.  BUILD CONFIDENCE.
Contractors can eliminate the fear associated with selling their construction services by developing confidence in their sales presentation. Preparing a list of common questions to ask the client and the responses to each of the client's possible answers will enable the contractor to anticipate the client's problems and sell his work with confidence.
If you want to streamline your construction business and DOUBLE your profits next month…
download my FREE book: The Paperwork Punch List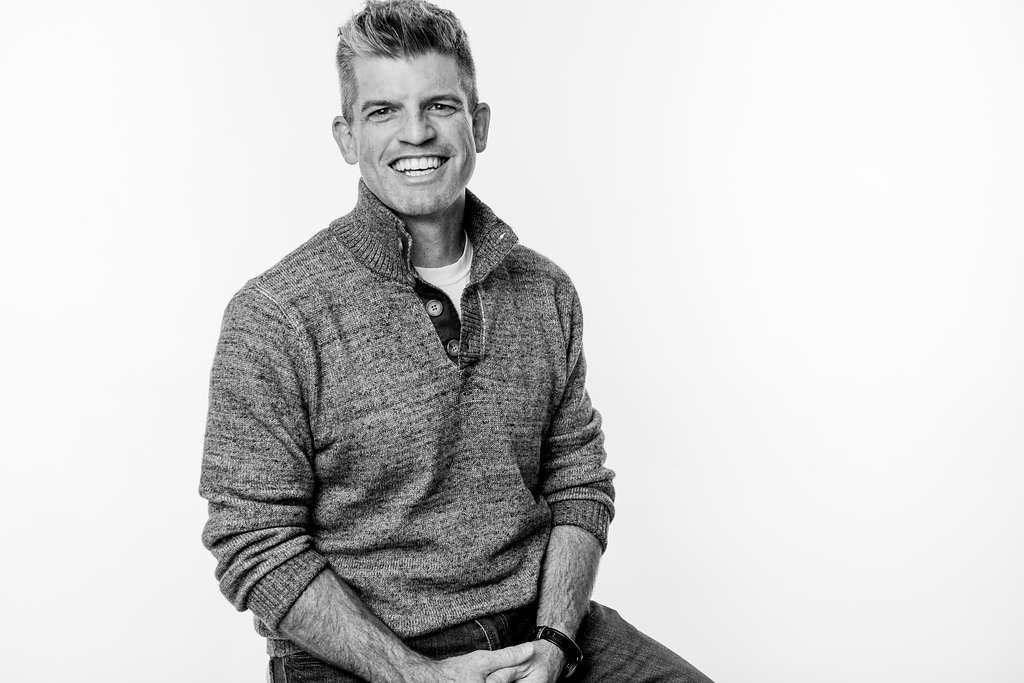 Double your profits next month
Streamline your construction business in 28 days with The Paperwork Punchlist