Built to Build: Blog
WHY AND HOW TO GET PAID FOR PRE-CONSTRUCTION PLANNING WORK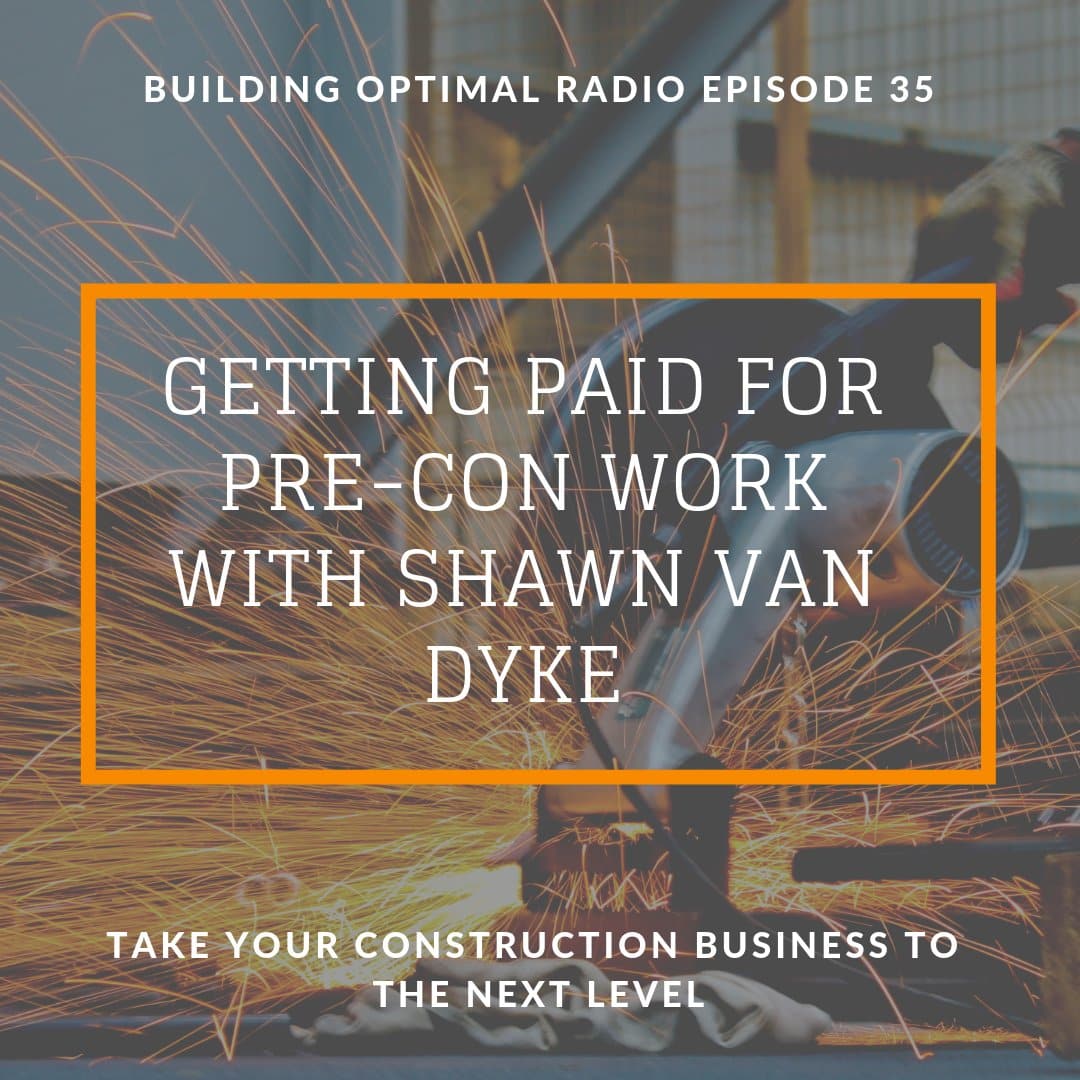 In Episode 35 of Building Optimal Radio, Shawn outlines a plan to help you get paid for your pre-con work. If you're not doing it already, this is worth a listen! And if you are, well Shawn may have a few ways to enhance your program.
Listen and learn:
Why you need to get paid for pre-construction planning work
The difference between an up-front estimate and professional services
How to sell the client on paying for pre-con work
What should be included or excluded in a pre-con phase
The trap of offering ballpark pricing
Are you still running all over town giving away free estimates? Stop working for free! Sign up for this free sales training to learn how to get customers to pay for proposals.
Double your profits next month
Streamline your construction business in 28 days with The Paperwork Punchlist