Built to Build: Blog
3 WAYS BUILDERS CAN INCREASE PROFITS AND EFFICIENCIES RIGHT NOW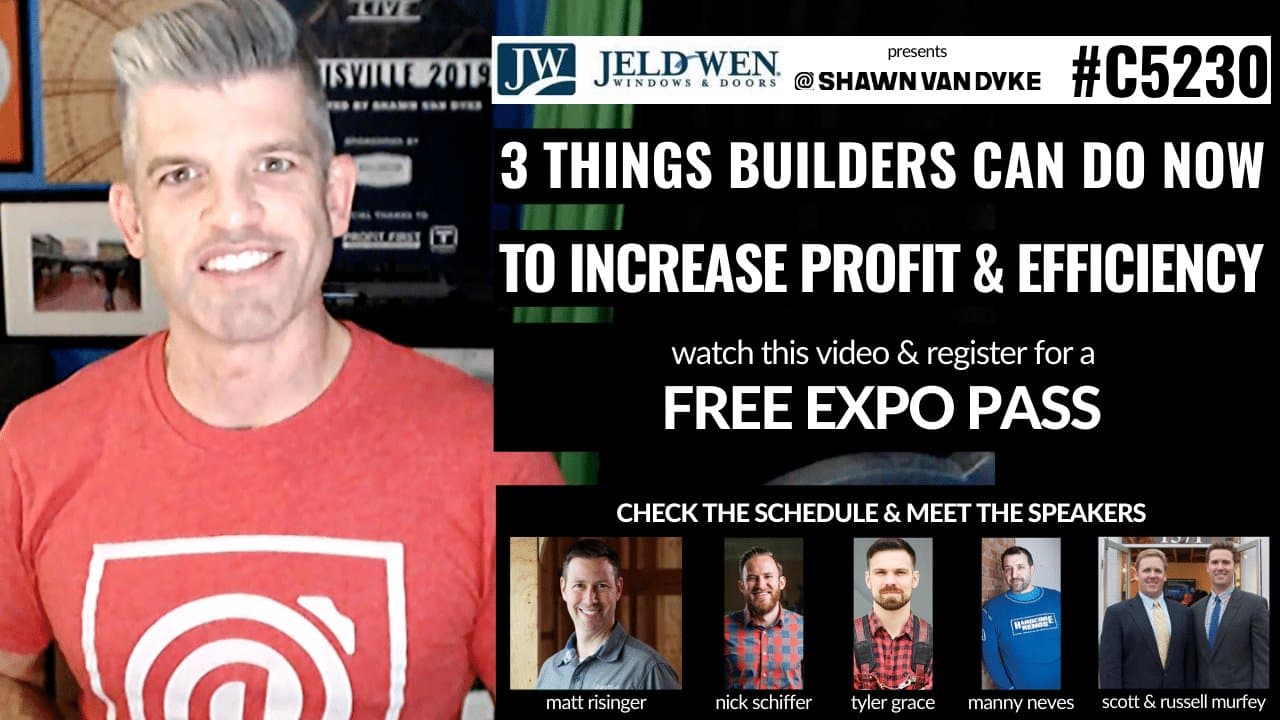 3 THINGS BUILDERS CAN DO TO INCREASE PROFITS AND EFFICIENCIES 
Bidding against other builders is a race to the bottom.  There will always be someone cheaper than you.
If you chase after these "competitive bidding" opportunities, then you will waste time on potential customers who are shopping for a commodity (lowest price).
Your time should be focused on selling your value, getting paid for the professional services you provide before construction begins, and scheduling your priorities.
JOIN ME AT THE NAHB INTERNATIONAL BUILDERS' SHOW #IBS2020
Join me in Las Vegas, NV for the 2020 NAHB IBS on Tuesday and Wednesday, January 21st and 22nd at the Jeld-Wen booth #C5230, where I will discuss the 3 Things Builders Can Do Right Now To Increase Profits and Efficiencies in their construction businesses.
I will be speaking on Tuesday, January 21st at 9:30am, and then again on Wednesday, the 22nd at 3:30pm.
During my sessions, I will give you a simple plan to follow that will:
Increase your margins
Identify your most profitable clients
Allow you to delegate responsibilities to others
REGISTER TO WIN FREE #IBS2020 EXPO PASSES FROM JELD-WEN
The great folks at JELD-WEN are giving away free #IBS2020 expo passes.
Click here to register to win the free passes.
JELD-WEN SPEAKER LINE-UP
Click here to review the other featured speakers at the Jeld-Wen booth #C5230.
Matt Risinger – Material Selection: Choosing the Best Materials for Your Project and Location
Nick Schiffer – Your Work Is Your Brand: How To Become the Builder Customers Call Again and Again
Tyler Grace – Integrating Design into Your Pricing Structure and Proposals
Manny Neves – Construction Reality Check: What Projects Really Cost and Why
Murfey Brothers – Developing a Vertically Integrated Business Model
IMPROVE YOUR CONFIDENCE AS A CONSTRUCTION BUSINESS OWNER
Do you want to make more money, streamline your construction business, and get your life back?
If the answer is "YES," then sign up for one of my coaching programs.
Click here and fill out the application.  My team will follow up with the next steps.
GET YOUR COPY OF PROFIT FIRST FOR CONTRACTORS
Remember to go buy my book, it's on Amazon, it's on Audible, it's on Kindle, it's everywhere, Profit First for Contractors.
WANT TO MAKE YOUR CONSTRUCTION BUSINESS PERMANENTLY PROFITABLE?
Get the Profit First for Contractors Training Program today.
Click here to enroll in the training program and get the system that has been proven by construction business owners just like you.
If you want to streamline your construction business and DOUBLE your profits next month…
download my FREE book: The Paperwork Punch List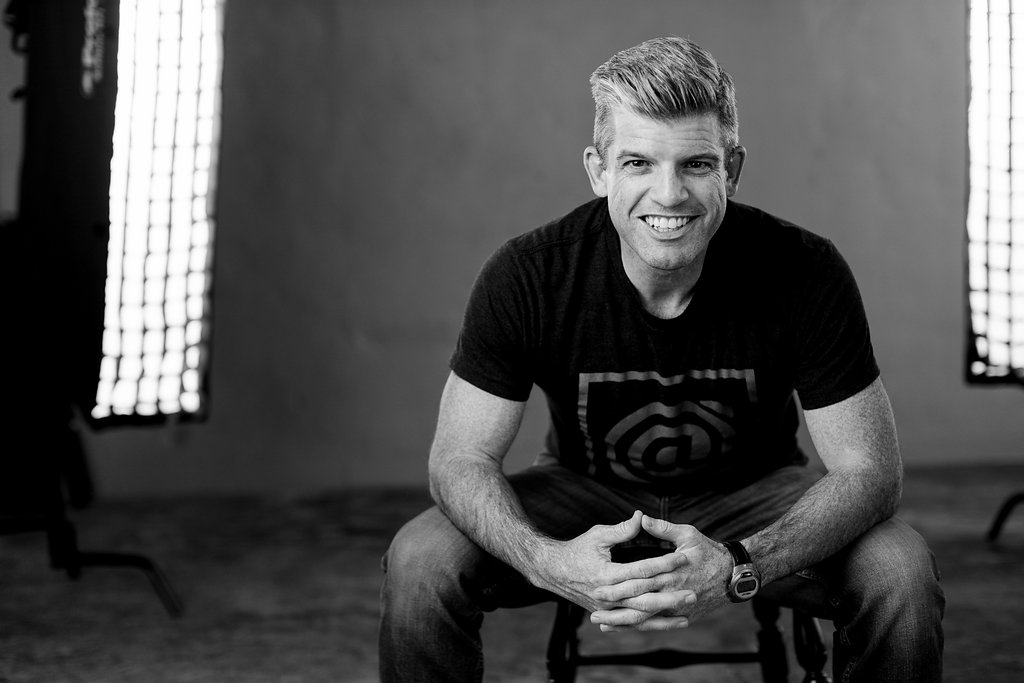 Double your profits next month
Streamline your construction business in 28 days with The Paperwork Punchlist