Built to Build: Blog
HOW TO EFFECTIVELY MANAGE YOUR TIME WITHOUT DOING MORE WORK
The Built to Build Academy's® Effective Time Management Session was rated one of the top 10 most popular IBSx Education Sessions for two years in a row.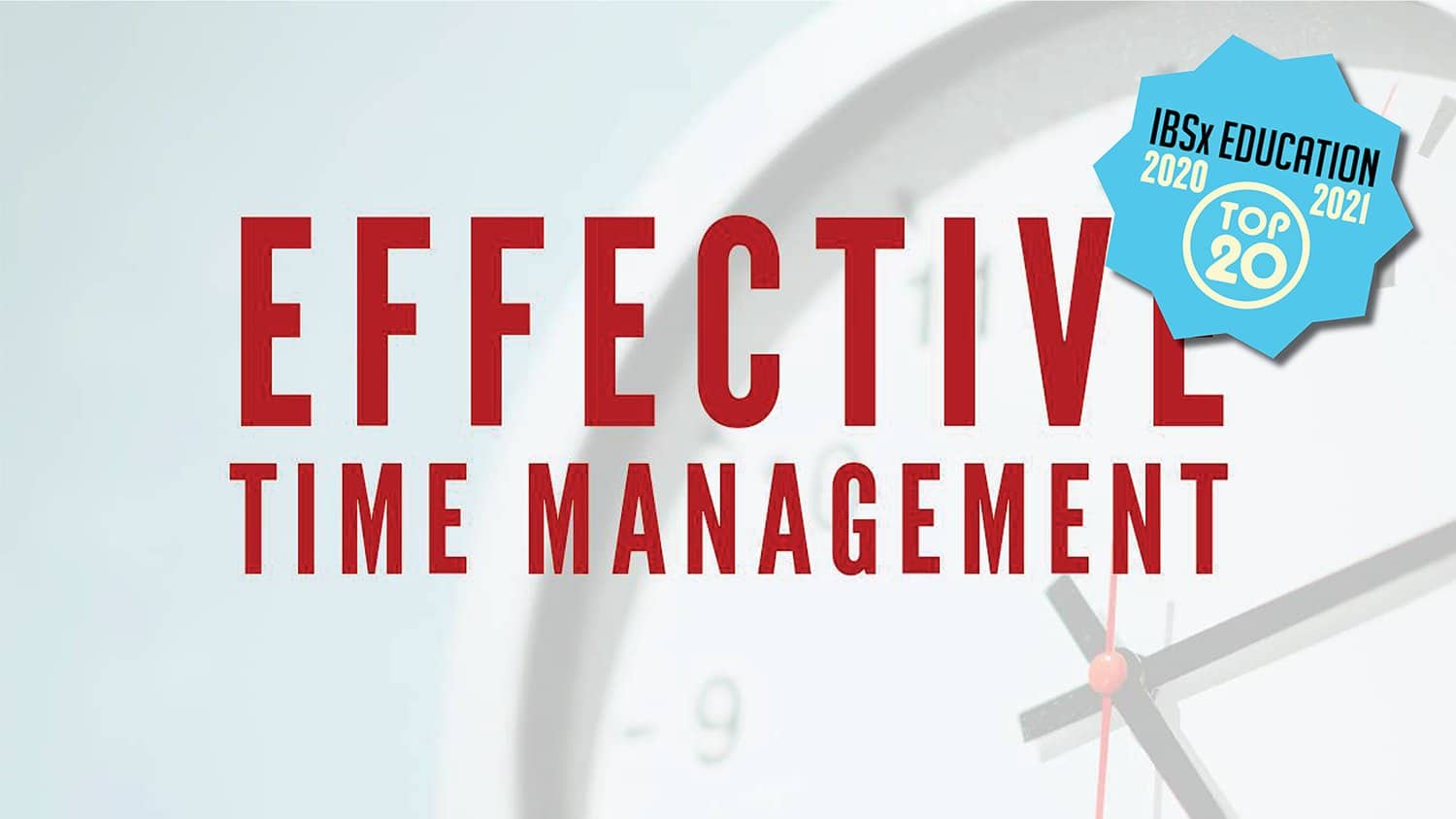 This nationally recognized session made the Top 10 for a reason. 
Most construction business owners struggle finding enough time to get everything done. You spend too much time reacting to the day-to-day tasks, which causes inefficiencies, stress, and costs you money. 
Stephen R. Covey wrote, "The key is not to prioritize what's on your schedule, but to schedule your priorities."
That's what Effective Time Management really is…it's the system for Time Prioritization. 
If you haven't watched the IBS session, read the rest of this article. I'll show you the number one way you can start effectively managing your time today.
---
"Your session on time management has a ton of great information. This system is a paradigm shift. Of all the IBS classes I've watched, yours is the most impactful…by a lot!"
– Steve Minor | Noble Renovation
---
HOW TO START EFFECTIVELY MANAGING YOUR TIME TODAY: DROP THE TO-DO LIST
To-Do Lists don't work. 
To-Do lists provide no organization, no prioritization, and no timeframe for the listed tasks.
That's why your To-Do List grows over time.
It's just an unorganized list of random tasks.
And the human brain is really, really bad at staying focused in the midst of chaos.
Scientific studies show that when our brains are asked to process random pieces of information, it becomes paralyzed, chooses the simplest task to achieve first, gets a dopamine hit, then searches for the next easy task.
The neurological phenomenon is called the Paradox of Choice.
The more choices you have, the less likely you are to make a decision.
That's why you never complete your To-Do List.
That's why your To-Do List grows over time.
Your brain is searching for the simplest and easiest thing to do because it likes the hit of domain when you check off that task on your To-Do List.
But checking off the simple and easy tasks aren't the ones that grow your business or have the biggest impact.
It's the important tasks, the hard tasks, that help you move your business forward.
There's nothing wrong with a brain dump to get all your ideas down on paper. 
But if you don't prioritize your tasks, then your brain shuts down, searches for the easiest thing to do next, and you struggle to get the right stuff done.
It's not your fault. It's your brain's fault.
But there's a simple way to solve the To-Do List problem.
3 WAYS TO SOLVE THE "TO-DO LIST" PROBLEM
1. Create a Priority Stack
Instead of working off a To-Do List, create a priority stack. 
Go through your To-Do List and assign a priority to the important tasks. 
Each day choose the top 3 priorities you need to focus on. 
If you get three important things done per day, in a few weeks, you'll be light-years ahead of where you are now.
2. Work on Projects Instead of Lists
What is the most important thing you want to accomplish in the next 30 days? 
Make that thing a "Project." 
Break the project into phases, the phases into tasks, and the tasks into micro-tasks.
Your Priority Stack becomes the way you stay focused on accomplishing your daily micro-tasks, which leads to your weekly goals, which make up the phases of the project you created.
3. Live Off a Calendar
Put your project, phases, and tasks on a calendar instead of a list. 
A calendar provides you with the context of time.
Unlike a list on a blank sheet of paper, using a calendar to prioritize your tasks shows your availability to work on a task and the duration to complete the task.
Whether your calendar is digital or analog, start using one today and schedule your priorities on it.
DO THIS NEXT:
TAKE THE [FREE] HIDDEN COSTS OF MULTITASKING COURSE
The Effective Time Management Course is the starting point for all the members of the Built to Build Academy®. 
Why? 
Because prioritizing your time is the key to creating a construction business that works for you instead of the other way around.
You can't create the systems to make more money, streamline your business, and get your life back if you don't prioritize system creation and business development.
Unfortunately, tasks don't prioritize themselves. You have to do it.
---
Most people overestimate what they can do in a day, and underestimate what they can do in ten years.
---
If you want proof that To-Do Lists don't work, join the waitlist, and I'll send you the FREE Hidden Costs of Multitasking Course. 
This course is an excerpt from the comprehensive Effective Time Management course, which is one of the foundational systems in the Built to Start Program in the Built to Build Academy®.
PRO-TIP: Complete the tasks in the free Hidden Costs of Multitasking course, and you'll earn a discount on the comprehensive Effective Time Management course.
You're going to struggle until you have a system to prioritize your tasks and that provides you with freedom from your business.
The Built to Build Academy® creates confident construction business owners through business training and coaching programs so you can make more money, stop worrying, and get your life back.
Double your profits next month
Streamline your construction business in 28 days with The Paperwork Punchlist