Built to Build: Blog
DISCIPLINES TO GROW A CONSTRUCTION BUSINESS – PART FOUR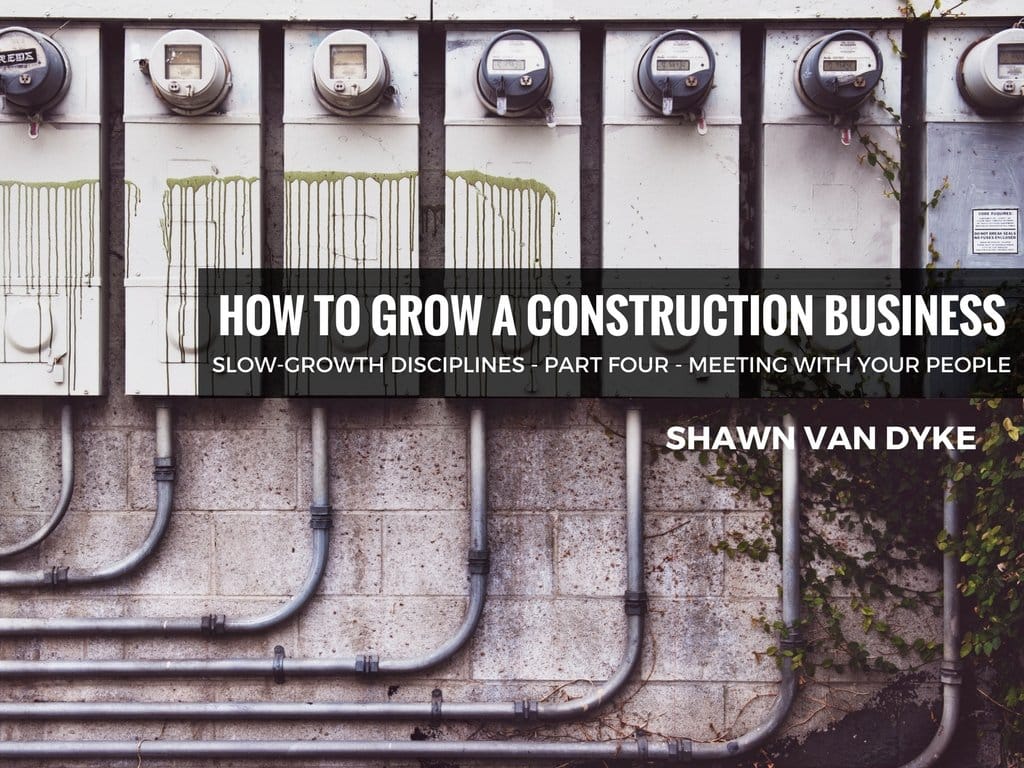 CLICK BELOW TO LISTEN TO THE BLOGCAST OF THIS POST.
This is the final article in this series on how to grow your construction business.
In my previous articles for Fine Homebuilding.com, I discussed how to grow your construction business in sustainable and profitable ways by understanding your margins and your markup, how to track your labor costs, and how and when to analyze the data your construction business generates.
---
In this article, I am going to show you a system for communicating with your employees and how to use this system to delegate responsibility and authority to your people.
MEET WITH YOUR PEOPLE
You aren't as good a communicator as you think you are.
None of us are.
Your team is starving for information and you need to be meeting with them more often than you think.
There's an old marketing adage that says:
Your prospect needs to see or hear your message at least seven times before they take action and buy from you.
The same applies to communicating with your team.
If you want your team to consistently perform in a certain way, they need to hear the information and see examples again and again and again and again.
The manner in which and the frequency at which you meet with your people will determine the level of clarity in which they can perform their duties.
Developing a MEETING structure will ensure you are communicating your company's CONTENT and INTENT at every level of the organization.
The CONTENT is WHAT information your people need to know in order to execute their jobs.
The INTENT is WHY this information is important.
Communicating CONTENT without INTENT is the difference between merely performing a job and living out a mission.
You need both.
TYPES OF MEETINGS FOR A CONSTRUCTION COMPANY
The table below lists:
the various types of meetings you should be having with your team,
the frequency at which you should be meeting, and
the actions steps each meeting should produce.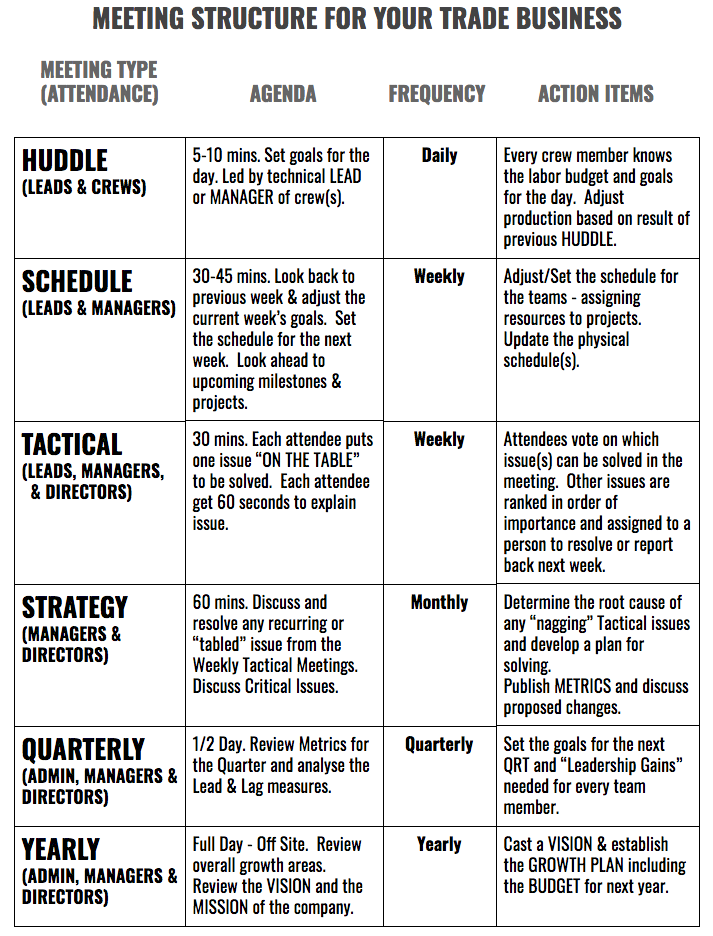 The first column lists the meeting types and the people that should be involved in the meetings.
The second column lists the agenda for each meeting type and the approximate time each of these meetings should last.
One main reason people hate meetings and why most meetings are a waste of time is that meetings are too general or try to cover too much information.
Create a specific goal for each meeting and limit the time. This will create focus and provide clarity.
The third column lists the frequency at which you should hold these meetings.
And the fourth column lists the ACTION ITEMS that should be produced from each meeting type.
When your team understands what is required of them, how to produce the intended results, who is responsible for producing these results, and why these results are important, then you, as the business owner, can delegate these responsibilities throughout the organization.
Delegation of responsibility to the lowest possible levels within the organization creates freedom for the construction business owner, clarity for the employees, and sustainable growth for the business.
---
Growing your construction business in a sustainable manner requires discipline.
The disciplines discussed in this series can be summarized as follows: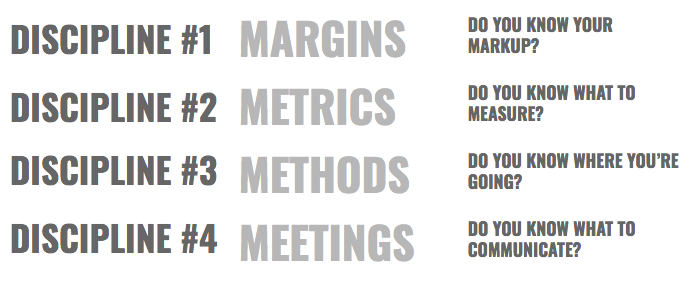 ---
If you try to scale your construction business without establishing sustainable disciplines for growth, then you will also scale your problems.
And nothing will kill your construction business faster than small problems that are allowed to grow.
Be disciplined. Be patience. Be intentional. Over communicate.
---
WANT TO LEARN HOW TO IMPLEMENT THE 4 SLOW-GROWTH DISCIPLINES FOR YOUR CONSTRUCTION BUSINESS?
Join me at JLC LIVE NEW ENGLAND March 22-24, 2018 in Providence, Rhode Island where I will be teaching these disciplines and other construction business topics.
If you want to streamline your construction business and DOUBLE your profits next month…
download my FREE book: The Paperwork Punch List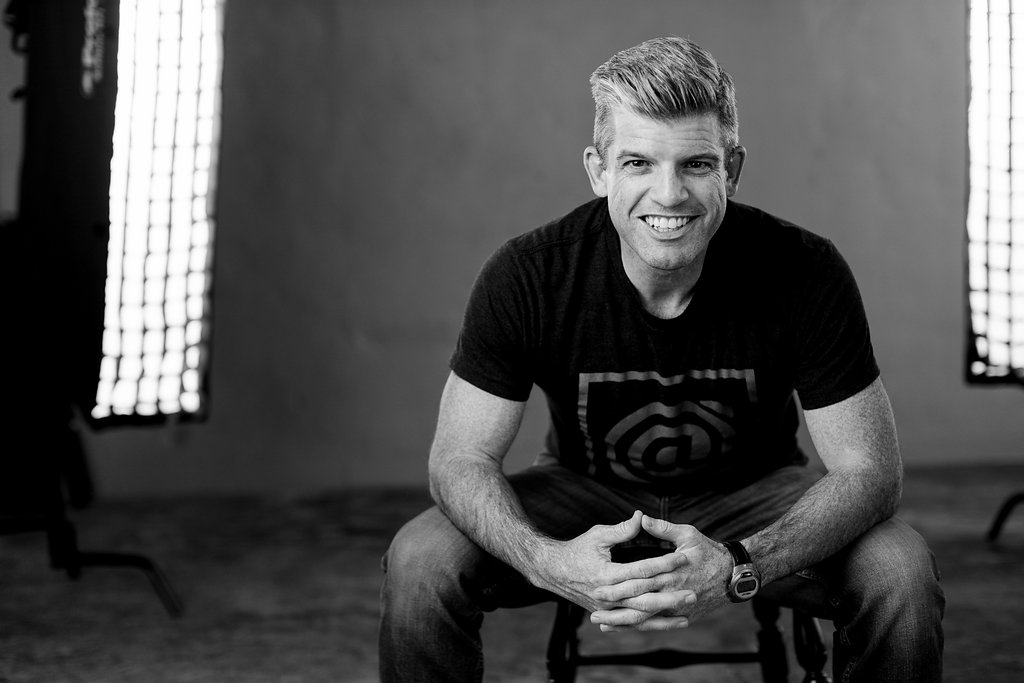 Double your profits next month
Streamline your construction business in 28 days with The Paperwork Punch List