Built to Build: Blog
HOW TO DIFFERENTIATE YOUR CONSTRUCTION BUSINESS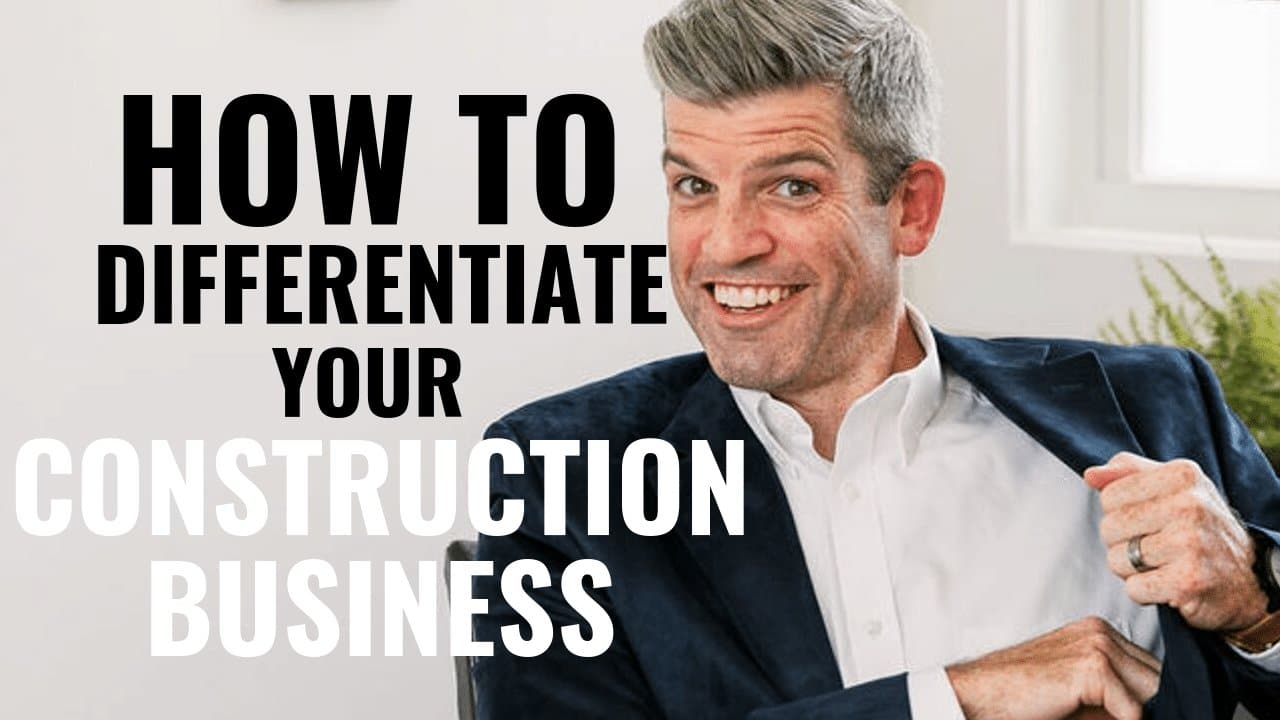 HOW TO DIFFERENTIATE YOUR CONSTRUCTION BUSINESS
Has a potential client ever told you the following:
"You can't do that."
"You can't charge for estimates."
"No one in this market does that."
Or
"I've never heard of that before."
Statements like these from potential customers cause contractors to lose confidence in themselves and their businesses.
Construction business owners who believe these type of statements end up lowering their prices, chasing work, and getting sucked into The Craftsman Cycle™.
THE KEY TO SUCCESS IN CONSTRUCTION IS DIFFERENTIATION
You should be as confident in your construction business as you are at your craft.
When you hear statements like the ones listed above, you should realize you are being invited into a conversation about how you are different.
Differentiation is the key to growing a profitable construction business.
3 BENEFITS OF DIFFERENTIATION
Differentiation means that you are the only one that does what you do. Most contractors say they do good work.
Many of these same contractors deliver on their promises. Many of them fall short.
How can a potential customer tell the difference between contractors that say they do good work and the ones that actually deliver the best service?
The answer – DIFFERENTIATION.
Being THE ONLY contractor (that does a thing) is better than being lumped into a group of THE BEST contractors.
Here are three reasons why you want to differentiate your services:
1. You will stand out. Doing what everyone else does makes you blend in. 
When you look, sound, and do the same thing as everyone else, then your potential customers will look to your price. Competing on price is a race to the bottom.
2. You can feature the benefits your customers receive when they hire you.
Talking with your potential customers about your differences is a great opportunity to explain the benefits they will receive when they hire you.
A big mistake many contractors make during the sales process is talking about the work they do, and they overwhelm their potential clients with technical information.
Your potential customers don't care about you, your product or your services.
Your potential customers care about one thing – themselves.
Make sure your unique differences provide a direct benefit to your potential customers.
Your customer understands the benefits they will receive.  Customers don't understand the technical procedures of the best contractors.
3. You can sell your value instead of your price.
Differentiation leads to curiosity.
Even if your potential customer has never been exposed to the unique way in which you provide your services, your differentiation will cause them to ask questions.
When you answer their questions with empathy through confidence, then two things will happen: a) you get to educate your potential customer on why you do what you do, and b) you may convince them to buy from you.
SELLING WITH EMPATHY THROUGH CONFIDENCE
People buy based on their emotions.
This holds true whether you are selling your ideas to someone else or selling your product or service to a customer.
People buy (or buy in) based on how they feel about that thing, not what they think about that thing.
Establishing empathy with your potential customers is vital to helping them understand the value of your differences. And confidence sells.
Watch the video below to learn how saying "I understand" helps you sell with empathy through confidence.
=====
BEGIN TRANSCRIPT
=====
Let me ask you, have you ever heard a customer tell you that the way that you've chosen to operate your business isn't the way that other contractors operate their business?

Or they say, "No, you can't do it that way. No contractors do that"?

Maybe you've even thought, "Well, we can't charge for this service because nobody in our market, nobody in our niche, nobody in our particular part of the industry, charges for something like that," or you hear that all the time, people say, "I've never heard of that. Aren't contractors supposed to do it this way?"

When you hear those type of phrases, that "no one does it like this", "no one in the market does it like this", or "you can't charge for that here", then realize you've just been invited into a conversation to differentiate yourself.

Now the person on the other end of that conversation may not want to hear why you're different, but you are being invited into a conversation to where you can differentiate yourself.

And the key to doing that, to differentiating yourself, is to understand, you need to do it through confidence, but with empathy.

So what I mean by that is, if someone's going to say, "Oh, no, contractors aren't supposed to charge for estimates. They're supposed to be given for free."

Then you say, "Yeah, it's no problem. I understand why you think that. But let me tell you a little bit about our process and why we do charge for our estimates, and why it's going to serve you, and how it's going to serve you."

And when you tell them how it's going to serve them, make sure that you're not talking about yourself. Make sure that you're giving them the reasons and the benefits that they're going to receive from that product or service.

So understand, when you hear, "No one does it like that. You can't charge for that," or, if you're even thinking, "Nobody in my market would pay for that, or does it like that," what you've just identified is a great opportunity to develop products, services, and resources around differentiation.

And when you differentiate, even though some people may not want to pay your price, then you will stand out from the crowd.

And standing out and being different is much better than blending in.

When you blend in with everybody else, it is a race to the bottom, and it usually becomes about price.

But when you're the only person in your market that does a thing, then you need to press into that.

Go all into that.

And sure, some people are going to be offended by your differentiation, but that's okay.

They're probably not your ideal clients anyway.

But differentiation is the way to stand out. You'll be able to charge more.

You'll be able to increase your value to your customers, and you won't waste as much time.

So when someone says, "That's not how you do it. The industry doesn't do it like that," or, "No one does this in my market," great opportunity to differentiate, and differentiation is the key to selling your work confidently.

Now go out there and find out what you do better than anybody else.
=====
END TRANSCRIPT
=====
IMPROVE YOUR CONFIDENCE AS A CONSTRUCTION BUSINESS OWNER
Do you want to make more money, streamline your construction business, and get your life back?
If the answer is "YES," then sign up for one of my coaching programs.
Click here and fill out the application.  My team will follow up with the next steps.
GET YOUR COPY OF PROFIT FIRST FOR CONTRACTORS
Remember to go buy my book, it's on Amazon, it's on Audible, it's on Kindle, it's everywhere, Profit First for Contractors.
WANT TO MAKE YOUR CONSTRUCTION BUSINESS PERMANENTLY PROFITABLE?
Get the Profit First for Contractors Training Program today.
Click here to enroll in the training program and get the system that has been proven by construction business owners just like you.
If you want to streamline your construction business and DOUBLE your profits next month…
download my FREE book: The Paperwork Punch List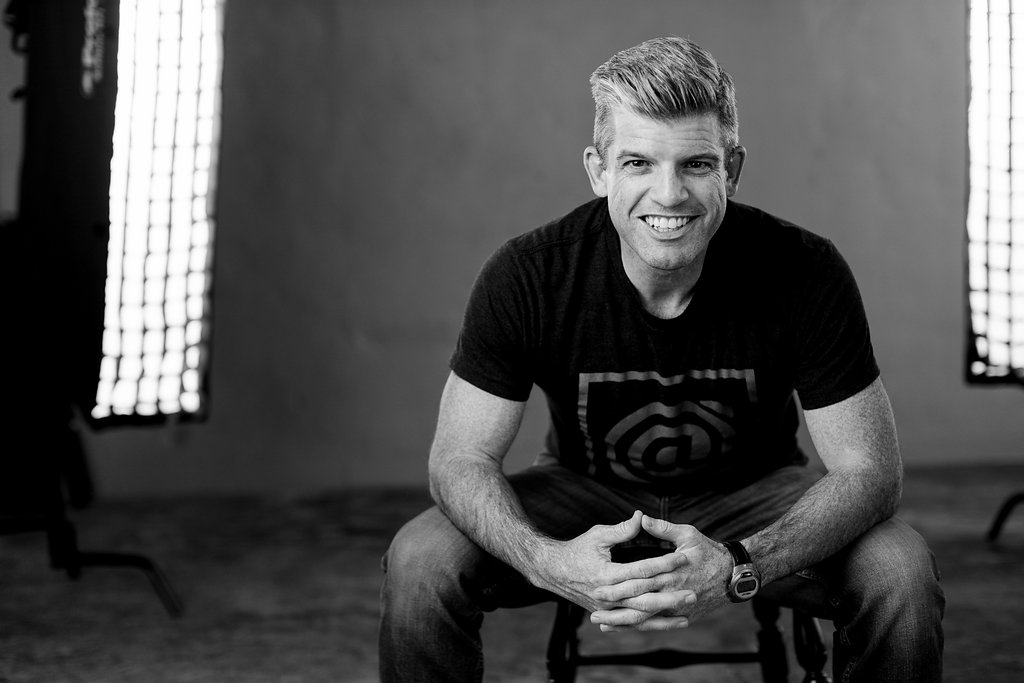 Double your profits next month
Streamline your construction business in 28 days with The Paperwork Punchlist