Built to Build: Blog
study the trades. become a professional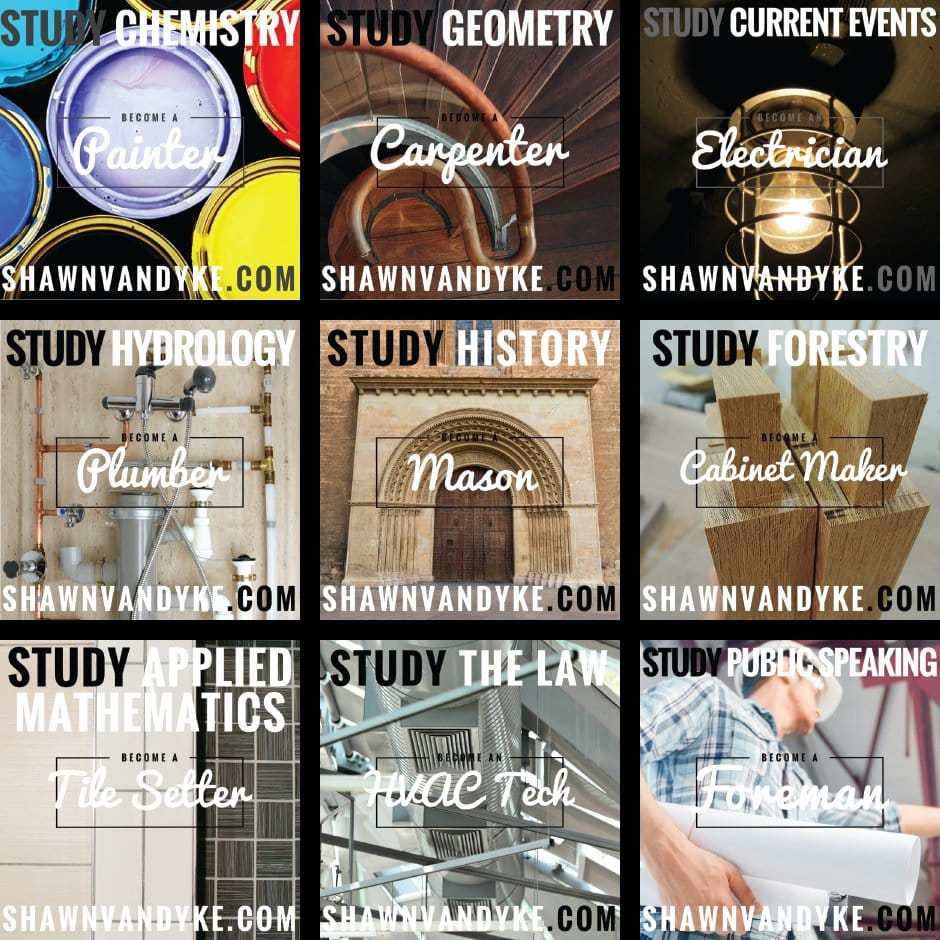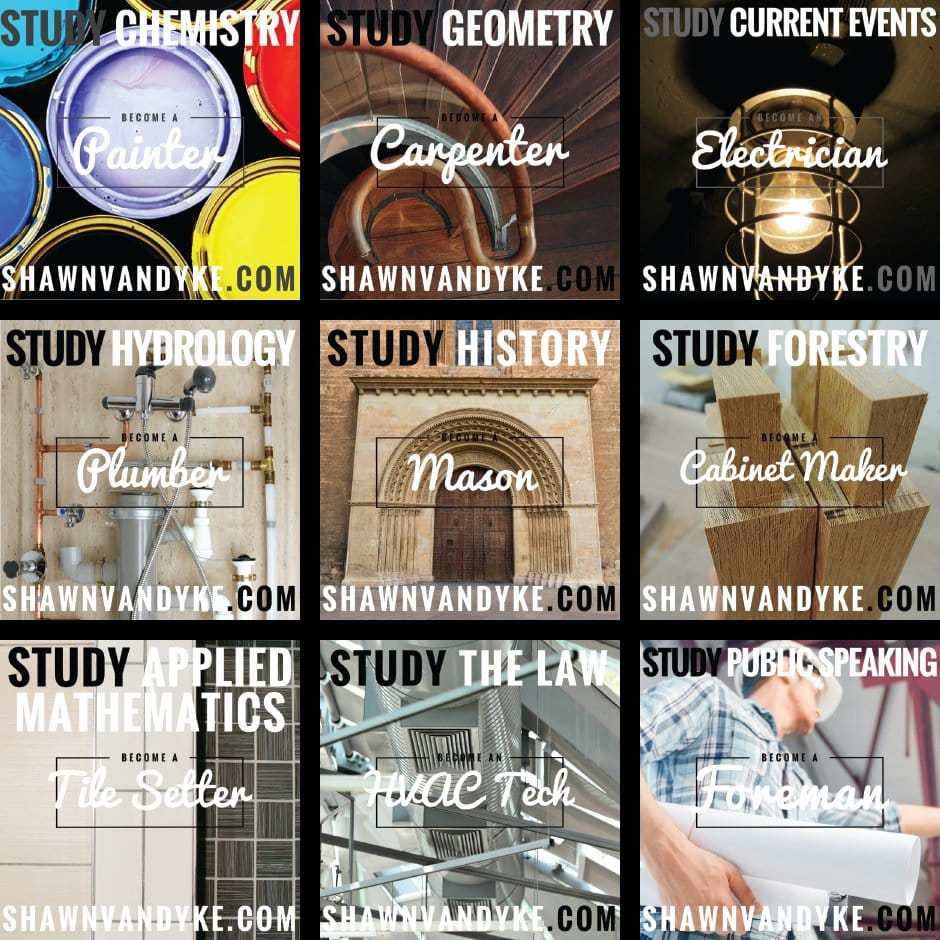 ---
I have the highest respect for the men and women in the skilled trades.  I want to start a movement that brings back the respect and high view that the trades once held in our society.
I have met so many talented, smart, and hardworking tradespeople in my career.  There is something special about a person that has dedicated his/her life to not only mastering a trade, but also combining that drive with an entrepreneurial spirit that makes me so grateful for their skill and passion.
I published a series of graphics on my Instagram feed in an attempt to show respect for the hard work, dedication, and professionalism that people in the skilled trades bring to our lives everyday.
I'm tired of our society looking down on people in the trades and thinking that "they must not have been able to do anything else."  Nothing could be more further from the truth.
You want to be a professional?  Study a trade.
You may be at my site because you saw a link to my book the Paperwork Punch List: 28 Days to Streamline Your Construction Business.
Click here and sign up to receive your FREE DOWNLOAD.
The Paperwork Punch List is an action guide I wrote to accompany the SKILLED TRADE | SOUND BUSINESS Legacy Building Platform – a coaching and mentoring program I developed to teach you how to increase the efficiency and profitability of your construction-related business.  If you would like to learn how this program and my other services can help you, go here and book a FREE strategy session with me.  Seriously.  It's FREE!  Let's chat and swap stories and ideas.
Double your profits next month
Streamline your construction business in 28 days with The Paperwork Punchlist